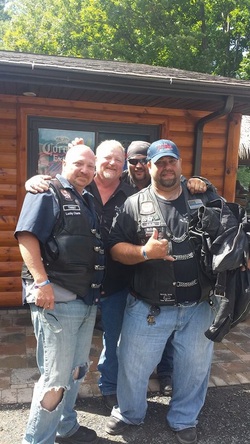 Launching members blog

Thank you for checking out our site. Officers Shown here are L-R. Mike (Twist) Director at Large, Andrew (Drew). Founder and CEO of Road 2 Freedom MRO Inc., Axel (Axe) our Master Stg. of Arms and Shane (J.A.G.) President of the R2F MRO. We are Strong Supporters of the 1st and 2nd Amendments.
This Blog is intended for all member's/ non-member's to be able to write questions, comments, or stories about themselves and or the MRO, allowing us all to interact via this web-site. So we strongly encourage you all to do so, if the need arises, all you need to do is click comment, and write away. Thank You, Road 2 Freedom MRO Management.