Get Ready To Ride For A Great Cause It's Coming !!! In July 2014
Road 2 Freedom MRO Inc. D.B.A. Road 2 Freedom MRO, is starting our 2014 year with a Raffle that has (2) Two 1911 Remington Hand Pistols and more. This Ride and Raffle is to Support One Of Our Own Fallen Members that left behind a Child with Severe Autism in 2013 . Please follow the link below to see what we are doing . Stop by from time to time, for more is being added daily.
https://www.facebook.com/groups/599044790161974/
Thank You R2F MRO Inc. Management

We Are ROAD 2 FREEDOM MRO Inc.

D.B.A. ROAD 2 FREEDOM MRO (TM)
Your Family at Road 2 Freedom MRO

We started Road 2 Freedom MRO, So that other like minded folks had a place to find New Friends, New Rides which help support Kids in need as well as many others.
Our main goal is to uphold the 1st and 2nd Amendments.
If you feel as strongly as we do, then you have come to the right web site.
Thank You
Road 2 Freedom MRO Inc.

---

Road 2 Freedom MRO on a Support Ride

We Post Many Rides and Many Events for Our Organization.
We like to see as many members as we can make these Rides or Events, weather on a bike or in an auto.
We are a Family of Brothers and Sisters and believe your Home Life and your Job must come before our Organization.
For without the first two , there is no Road 2 Freedom MRO.
Thank You to All Our Members that make this happen.


---
Amendment l

The First Amendment to the U.S. Constitution is also the first section of the Bill of Rights.
It is arguably the most important part of the U.S. Constitution, as it guarantees freedoms of religion, speech, writing and publishing, peaceful assembly, and the freedom to raise grievances with
the Government. In addition it requires that a wall of separation be maintained between church and state. "Congress shall make no law respecting an establishment of religion, or prohibiting the free exercise thereof; or abridging the freedom of speech, or of the press; or the right of the people peaceably to assemble, and to petition the government for a redress of grievances."

Amendment II
A well regulated militia, being necessary to the security of a free state,
the right of the people to keep and bear arms, shall not be infringed.



Welcome to Road 2 Freedom MRO Web Site
This Web Site is Pointed to Free Speech and The Right To Bear Arms
If You Want To Join The Fight To Help Keep Your 1st and 2nd Amendment
Rights, Please Contact Any Of Our Members
Notice "WE ARE NOT A MOTORCYCLE CLUB" - We do not have Anything Mandatory
If you are looking for an M/C or R/C motorcycle life style, THIS IS NOT IT.
We help others to support there Rights when it comes to 1st & 2nd Amendment.
Our Members come from All Walks of Life but have the same goal in mind.
Your American Rights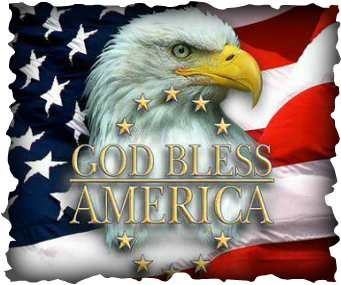 Please Show Respect To All.
Please Show No Disrespect to anyone.

All derogatory comments will be deleted.

This site is devoted to the 1st and 2nd Amendment Rights (STRONGLY) along with all of our rights that are in the Constitution.

EXPECT this site to advocate for FREEDOM, INDIVIDUAL RIGHTS, Motorcycle Rights and Freedom for the Biker Lifestyles

We make no attempt to be "politically correct". Left, Right or Center.


Road 2 Freedom MRO (TM)
Road 2 Freedom MRO Name Is Registered and Trademarked By Andrew Klevgard
Road 2 freedom MRO Inc. leases it's Patch, logo, Decals and all Clothing items with the Road 2 Freedom MRO name on it. All items carry a Trademark of Who We are and What We Stand For.
Anyone using Our Registered Name and Or Trademark with out soul consent Of the Owner of said Trademark and or Registrations will be in violation of all trademark laws and will be prosecuted to the full extent of the law.
Feb 1st/2013








---