Our Mission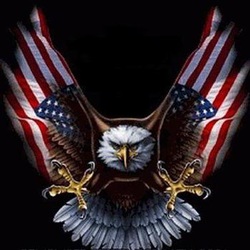 Road 2 Freedom MRO Inc.
We are an Independent MRO that claims no territory; it is open to all
RIDERS as well as NON RIDERS of Motorcycles. Road 2 Freedom MRO does not discriminate against any member based on age, ancestry, national origin, religion, sex, arrest and court record. The Road 2 Freedom MRO is firmly committed to maintaining a safe and pleasurable environment for all of its members. Our MRO is also dedicated to operating in a safe manner which does not jeopardize the lives or property of the general public. We operate 100% LEGAL, therefore any unsafe practices at rides, activities, event and in public are not tolerated.

Road 2 Freedom MRO strives to be a "Brotherhood / Sisterhood" of Bikers and Non Bikers that takes the motto of "Road 2 Freedom" to heart.

Break Our Name Down Into A Meaning:

Road = The Path One Takes In There Life.

2 = Stands Strong For The 2nd Amendment.

Freedom = Is What One Gets When One Follows Both Above.


As a member you would be welcomed into a family oriented atmosphere, with a variety of individuals of various professions and positions within the community at large and thought-out the World.
You will be a part of an Organization that Supports The 1st & 2nd Amendments along with Many Events and Rides that are Kid's and Vet's driven.
We are a 501 c3 Non Profit Organization that Supports Autism for Kids, which includes our own Annual ride, "Punch's Ride For Autism which runs the last Saturday in July and Christmas Miracle Event which is held a week before Christmas Annually.
We will do our best to support all parts of the independent biker community and hope that your affiliations with our Road 2 Freedom MRO Organization will be a long term commitment.
Road 2 Freedom MRO members are 1st and 2nd Amendment Rights Fighters.
We watch out for Ways Our Government and Others Want to do Away with these Rights.
We believe that All Legal USA Citizens have the Right to Free Speech and the Right to Bear Arms.
We Support many Rides through out the year for Kids in need. Please Stop by and check out Our "We Support" Page.
Thank You
R2F MRO Inc. Management



---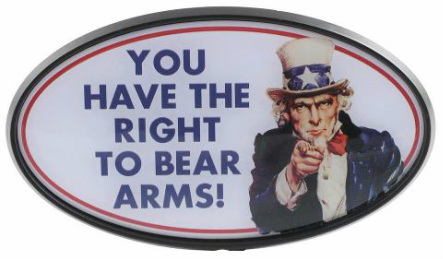 Our Rights
Organizations, Associations and Clubs

The United States Supreme Court in the case of Cohen v. California, 403 U.S. 15 (1971), held that individuals have the constitutional right under the First Amendment to wear clothing which displays writing or designs.

The right of an individual to freedom and association has long been recognized and protected by the United States Supreme Court.

Thus, a person's right to wear the clothing of his or her choice, as well as his or her right to belong to any Club, Organization and or Association of his or her choice is constitutionally protected.

Any Persons and or Establishments who Discriminate on the basis of Clothing or Membership are subject to the laws of the land.

First Amendment Disclaimer:

"Congress shall make NO LAW respecting an establishment of religion, or prohibiting the free exercise thereof; or abridging the freedom of speech or of the press; or the right of the people peaceably to assembly, and to petition the Government for a redress of grievances." Our Opinions are Ours, Personal, and Protected by the First Amendment.
"2nd Amendment Protects The First"



Work Offshore
A way to connect with some different websites if your interested in joining a team on Oil Rigs.