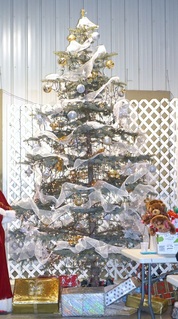 Welcome to Road 2 Freedom MRO Christmas Miracle Event Page.
​How it all started:
In 2014 Charles Farrah AKA (Jake) wanted to do something Great in Turn to other's after losing a close family member during the Christmas Season.
You will not see Jake using "XMAS" in place of "Christmas" for Christ Our Lord is always in Christmas with his family and many more.
Charles (Jake) along with a fellow friend and co-worker, Al Minaker, headed out to get donations to help kids and others in Need for Christmas in 2014.
After that Christmas Season, Charles AKA (Jake) joined up with our group called, "Road 2 Freedom MRO".
​Road 2 Freedom MRO has now changed to R2F MRO Inc. and is a 501 c 3 Non Profit Motorcycle Rights Organization (M.R.O.) Group that was based off of Standing up for the 1st & 2nd Amendment Rights to be able to Supports Kids In Need, Kids With Special Needs and including Our Vets.
It was not long after joining the Road 2 Freedom MRO Inc., Charles AKA (Jake) brought forward the idea of doing an Event Called, "Christmas Miracle". Below there are pictures of the Road 2 Freedom MRO Inc. 2015 & 2016 Christmas Miracle Event.
R2F MRO Inc. set a goal of 30 Kids that we would help in 2015. R2F MRO Inc. ended up helping 56 Kids. It was a great feeling seeing those kids enjoying Christmas with Santa Claus and all his helpers.
In 2016 R2F MRO raised Our Goal to help more kids. Road 2 Freedom MRO Inc. ended up with 90 plus kids in a much lager facility. Road 2 Freedom MRO Inc. has plans to keep growing as we seek out those that need a Christmas Miracle.
---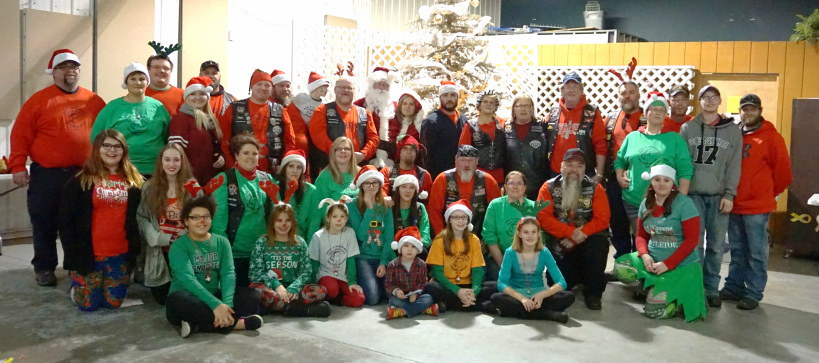 Christmas Miracle Event 2017

Road 2 Freedom MRO Inc. Supported 56 kids in 2015 , 90 Plus Kids in 2016 Everyone is welcome to help in Supporting this Great Cause which is much needed throughout the Chippewa Valley Area.
This Event is For All Local Kids In Need. Road 2 Freedom MRO Inc. ask that All that are in need to Apply For Santa's and His Helpers to lend a hand.
Road 2 Freedom MRO Inc. wants Christmas Miracle 2017 to be a bigger and better each year as Santa Claus and all his helpers Will Make there way back to Menomonie Area year after year.

Thank you for your past Support.
Thank you for Helping Us Make 2016 A Great Christmas For 90 plus Kids In Need, In 2017 We supported 190 Kids and in 2018 we are looking at combining work forces with another to help out up to 800 Kids.
All Donations No Matter what size are excepted.
To Get Name or Business Name on Our Sponsor List, a Donation of $200. 00 or more Per Child needs to be given.
Thank you to All Who help support these Kids in Need, 2015 we Supported 56 Kids within a 50 mile radius of Menomonie which cover Towns like Chippewa Falls, Eau Claire Bloomer, Colfax, Hudson, Baldwin, Wheeler, Elmwood, Knapp, Mondovi, Eleva, Strum, Durand, Spring Valley, Arkansaw, Nelson, Pepin and More. Please Help Us Make this a better year. (Our 2015Goal was 30 kids, we had 56, 2016 we shoot for 100 Kids and had 90 plus). Our Goal is to Reach 500 kids in need and we could not do this without the Great Support Of Everyone Out there.
Thank you to All
From All Of The Members At Road 2 Freedom MRO "We Say Thank You"

Road 2 Freedom is a 501 c 3 Non Profit Organization so All Donation are 100 % tax deductible .
Thank you for your Support

Please use button below
Corporate and Non Corporate Sponsorships are Welcomed
Bronze Level = $250.00
Silver Level = $500.00
Gold Level = $750.00
All Donations will Receive a Tax Deductible Receipt Per Our 501 c 3 Status.
Thank You to All that Help Support this Great Cause for it is not possible without everyone's Support.
Donate Button below is for Amounts $1.00 and up.
Thank You All Your Donations, Every Dollar Does Counts.
Donation can Also be Mailed to : R2F MRO Inc. 3915 Clay St. Eau Claire, WI. 54701 or Our Menomonie Office R2F MRO Inc. 513 Oak Ave. Menomonie, WI. 54751
​ When Paying by check, Please add which Event you want funds to go. Thank You For Your Support
---
Christmas Miracle Event 2015
Christmas Miracle Event 2016